Hire a cheap campervan in NZ!
Hire a cheap campervan in NZ!
Let's go on an adventure!
Unbeatable prices. Premium customer service.
Book now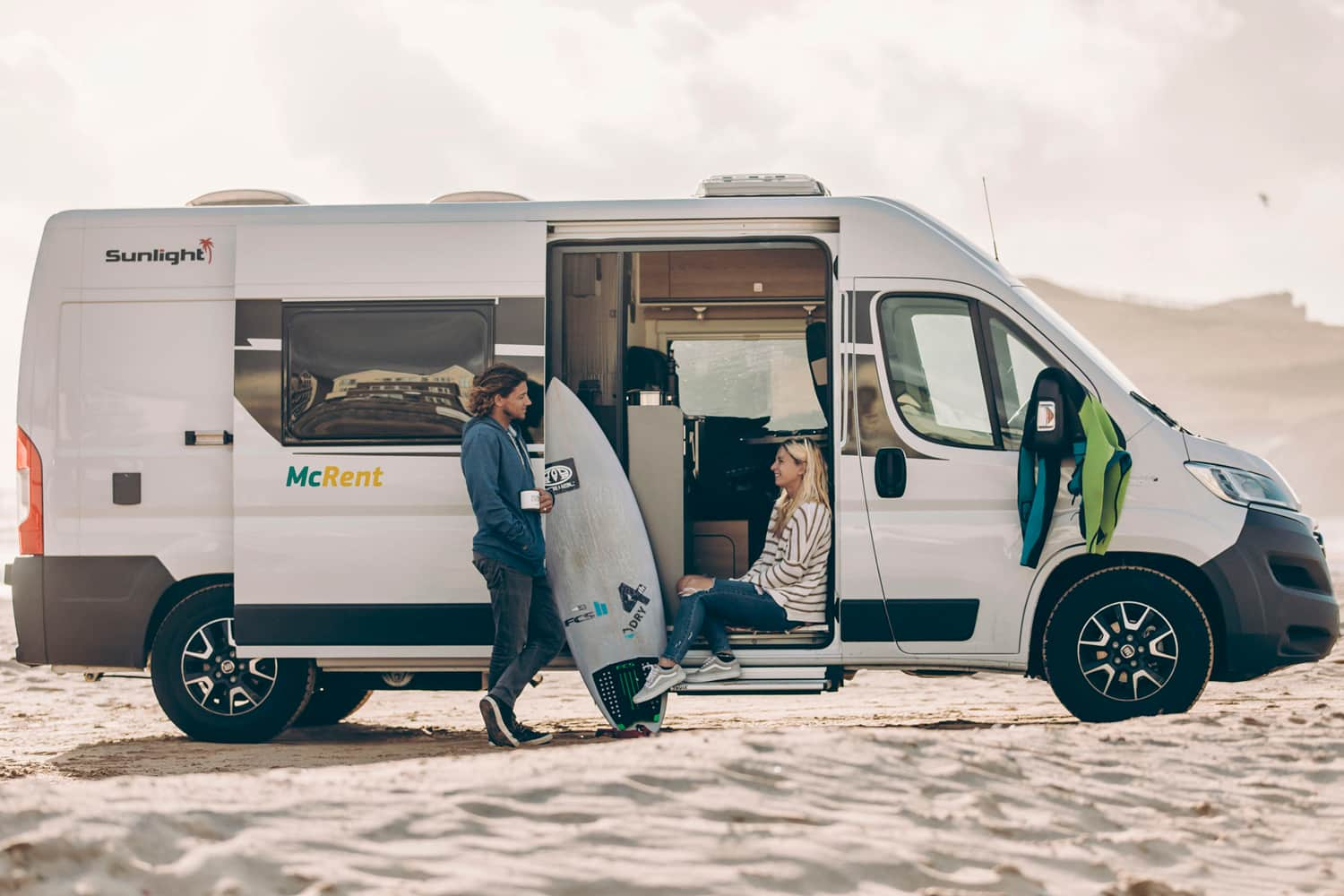 Visiting New Zealand in a Campervan
New Zealand, a country known for its diverse and jaw-dropping landscapes, is the perfect destination for a campervan journey. With a cheap campervan hire in New Zealand, you can truly immerse yourself in everything this remarkable country has to offer.
A campervan is more than just a mode of transport – it's your home on wheels, your viewing deck, and your ticket to freedom. Imagine cruising through the Southern Alps of the South Island, with snow-capped mountains forming a majestic backdrop. Or perhaps you're more drawn to the golden beaches and lush forests of the North Island. Regardless, a campervan allows you to explore these natural wonders at your own pace.
One of the biggest draws of a campervan adventure is the ability to wake up to some of the world's most stunning landscapes. Picture the sun rising over the tranquil waters of Lake Pukaki, with Mount Cook towering in the distance. Or the thrill of watching the stars from a secluded beach in the Coromandel Peninsula, far away from the city lights. These moments of magic are the essence of a campervan journey.
With our affordable and cheap campervan hire in NZ, such experiences are not just for daydreams – they can be your reality. We believe in offering quality experiences that won't break the bank, making the trip of a lifetime accessible for all.
Why Hire a Campervan with Campervan New Zealand
At Campervan New Zealand, we are proud to be a leading provider of cheap campervan hire in New Zealand. We have a diverse fleet of affordable campervans to suit all needs and budgets. From compact, economical vans ideal for couples, to spacious, well-equipped options that can accommodate a family, we've got you covered.
Our commitment to quality is reflected in our fleet. Each of our vehicles is regularly serviced and maintained to ensure reliability on the road. Furthermore, our campervans come equipped with all the essentials – from kitchen facilities to bedding – so you can feel at home no matter where your journey takes you.
What sets us apart from others is our dedication to affordable and flexible travel solutions. We understand that each traveller's needs are unique, and each journey is different. That's why our team is committed to helping you plan the perfect itinerary. Whether you want to explore the untouched wilderness of Fiordland or soak up the vibrant culture in Wellington, our goal is to make your dream journey possible.
Experience New Zealand your way with Campervan New Zealand. Affordable, comfortable, and flexible – that's the promise of our cheap campervan hire in NZ. Embark on your Kiwi adventure today!
Frequently Asked Questions
Our rentals come fully equipped with kitchen facilities, bedding, and safety equipment.
Yes, one-way rentals can be arranged based on availability.
The minimum rental period typically is 7 days, but this can vary depending on the season.
Unfortunately, to ensure the comfort of all customers, pets are not allowed.
Our campervan hire service is available to drivers aged 25 and above.
Basic insurance is included, with options to purchase additional cover.
All public and legal roads are permitted, excluding some which are specified in our terms and conditions.
Location & timetable
Booking Office Hours (telephone & email)
| WEEKDAYS | HOURS |
| --- | --- |
| Monday | Open 24 hours |
| Tuesday | Open 24 hours |
| Wednesday | Open 24 hours |
| Thursday | Open 24 hours |
| Friday | Open 24 hours |
| Saturday | Open 24 hours |
| Sunday | Open 24 hours |