Hire a campervan in NZ today!
Hire a campervan in NZ today!
Campervan One
Are you a lone wolf with a flare for adventure? In that case, our Campervan One is exactly what you need for your road trip adventure around New Zealand! It may be small, but this Nissan's automatic fuel engine packs a punch, and it comes with kitchenware, bed linens & duvet, Unlimited Kilometers and much more!

Price per day from:147 NZD
Low Season!

Save -65%
Reserve
Campervan Magic
Magic may or may not exist, but you won't believe your eyes when you realise that this little gem has a double bed, a kitchen, a fridge and a double battery system! Our Campervan Magic is fully automatic and has power steering to make cruising around New Zealand that much smoother. Book now and see for yourself!
Price per day from:186 NZD
Low Season!

Save -78%
Reserve
Campervan Play ECO
The Campervan Play ECO accommodates 3 passengers but provides sleeping space for 2, equipped with a double bed, kitchen, refrigerator, and ample storage.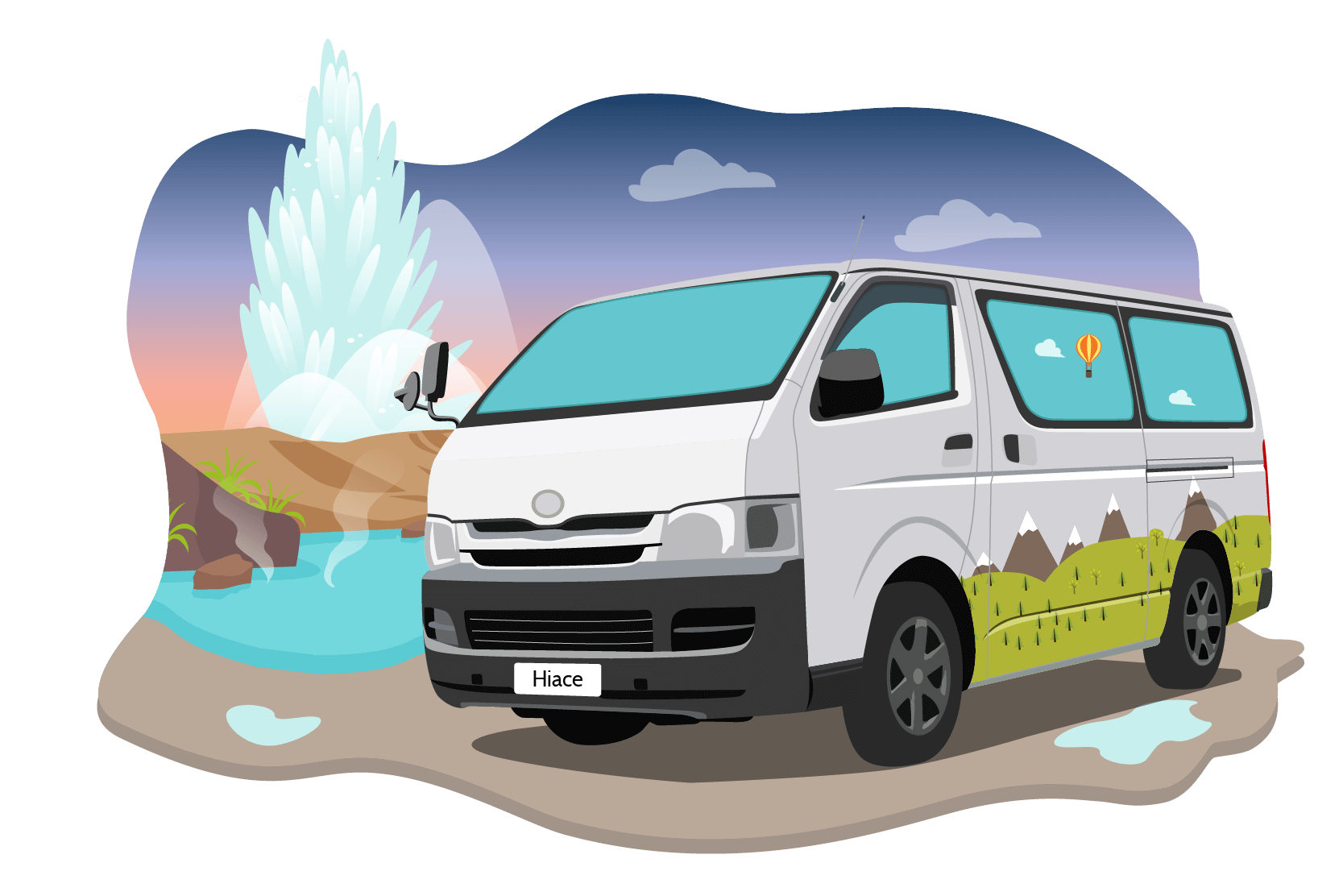 Price per day from:159 NZD
Low Season!

Save -70%
Reserve
Campervan Village
Our Campervan Village is the perfect camper rental for couples, friends or family visiting NZ on a budget! Its fully equipped kitchen, double bed and unlimited kilometres make it perfect for exploring the country, plus it's self-contained, so you'll be able to wake up somewhere new every single day!
Price per day from:185 NZD
Low Season!

Save -65%
Reserve
Campervan Fun
The Campervan Fun is all about making every second of your New Zealand road trip unforgettable and heaps of fun! Bring your partner or your best friend and explore the unexplored in this cozy campervan rental for 3 with 2 double beds, a kitchen and a gas cooker!

Price per day from:240 NZD
Low Season!

Save -40%
Reserve
Campervan Retro
Take a step back in time to take 2 steps forward to Aotearoa! Our Campervan Retro is ideal for adventurers that want to discover the true essence of New Zealand! It has two double beds, a cooker, a fridge and a kitchen… What else is there to think about? Book now and come on over to NZ for the road trip of your life. It's a no-brainer!
Price per day from:394 NZD
Low Season!

Save -37%
Reserve
Campervan Deluxe
Looking for a Big, Bad, and Beautiful campervan to explore NZ in? Book this compact mansion on wheels and you'll soon find out why we've deemed it Deluxe! Enjoy a new backyard every day with this camper rental ideal for friends or families that want to sleep like a log and live like a God.
Price per day from:325 NZD
Low Season!

Save -58%
Reserve
Campervan XL
Our Campervan XL is just right for groups of 4 adventurers wanting to discover the Kiwis' motherland! Traveling with a child? No problem! +1 equals more fun!
It's spacious, it's automatic, and it's self-contained, giving you the keys to explore New Zealand as you wish. Book now!

Price per day from:285 NZD
Low Season!

Save -70%
Reserve
Campervan 4x4 ECO Tent
Are you looking for a 4x4 vehicle that can take you wherever you want to go AND provide a good night's sleep? Enter Campervan 4x4 ECO Tent! This bad boy has the power to see you over every mountain and down every valley, plus the comfort of a campervan provided by its spacious roof tent!
Price per day from:165 NZD
Low Season!

Save -70%
Reserve
Motorhome Cute
The Motorhome Trail Seeker can be described in two words: Compact Luxury. Enjoy New Zealand with every commodity from home, plus the king sized bed you and your partner have always dreamt of! Shift the gears as you go from hill to meadow on the adventure of a lifetime. Insurance and unlimited kilometers included.
Price per day from:350 NZD
Low Season!

Save -57%
Reserve
Motorhome Joy
Ladies and gentlemen! We present to you the one, the only… the Motorhome Joy! As soon as you get behind the wheel your mouth will curve into a smile, as it really is the perfect road companion for your dream getaway in NZ! Bring yourself, bring your partner or bring your friend to Aotearoa.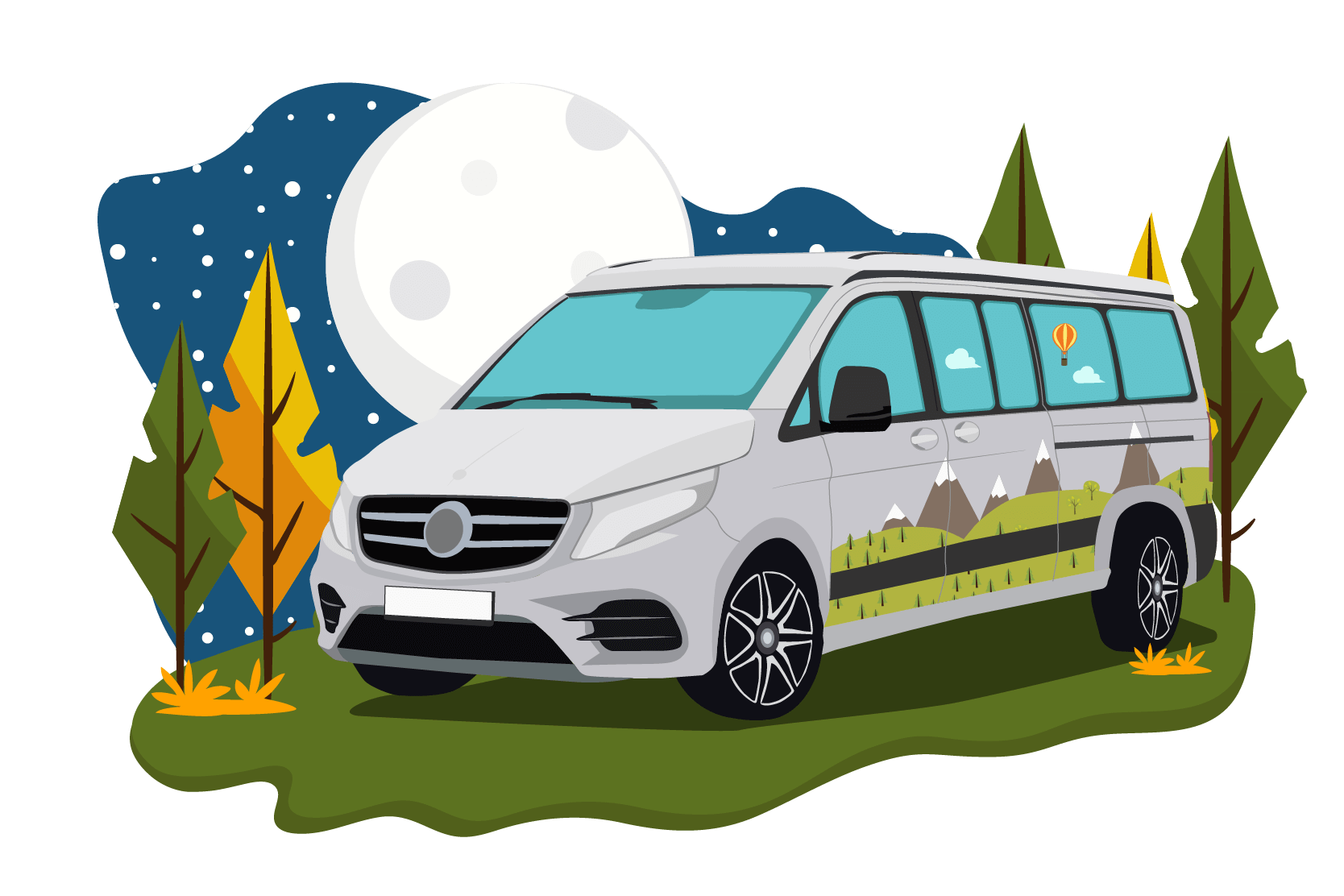 Price per day from:497 NZD
Low Season!

Save -49%
Reserve
Motorhome Comfy
Feel at home thanks to the warmth and coziness of this motorhome while driving around New Zealand. Its spacious sleeping area and fully-equipped kitchen guarantee that you eat well, sleep well and travel well on your journey around The Land of the Long White Cloud.
Price per day from:510 NZD
Low Season!

Save -25%
Reserve
Motorhome Homey
Who said traveling and sleeping in a motorhome wasn't glamorous? Make the Hobbits look up and the Ents look down as you cruise around New Zealand in this spacious, exquisite and fully-equipped RV!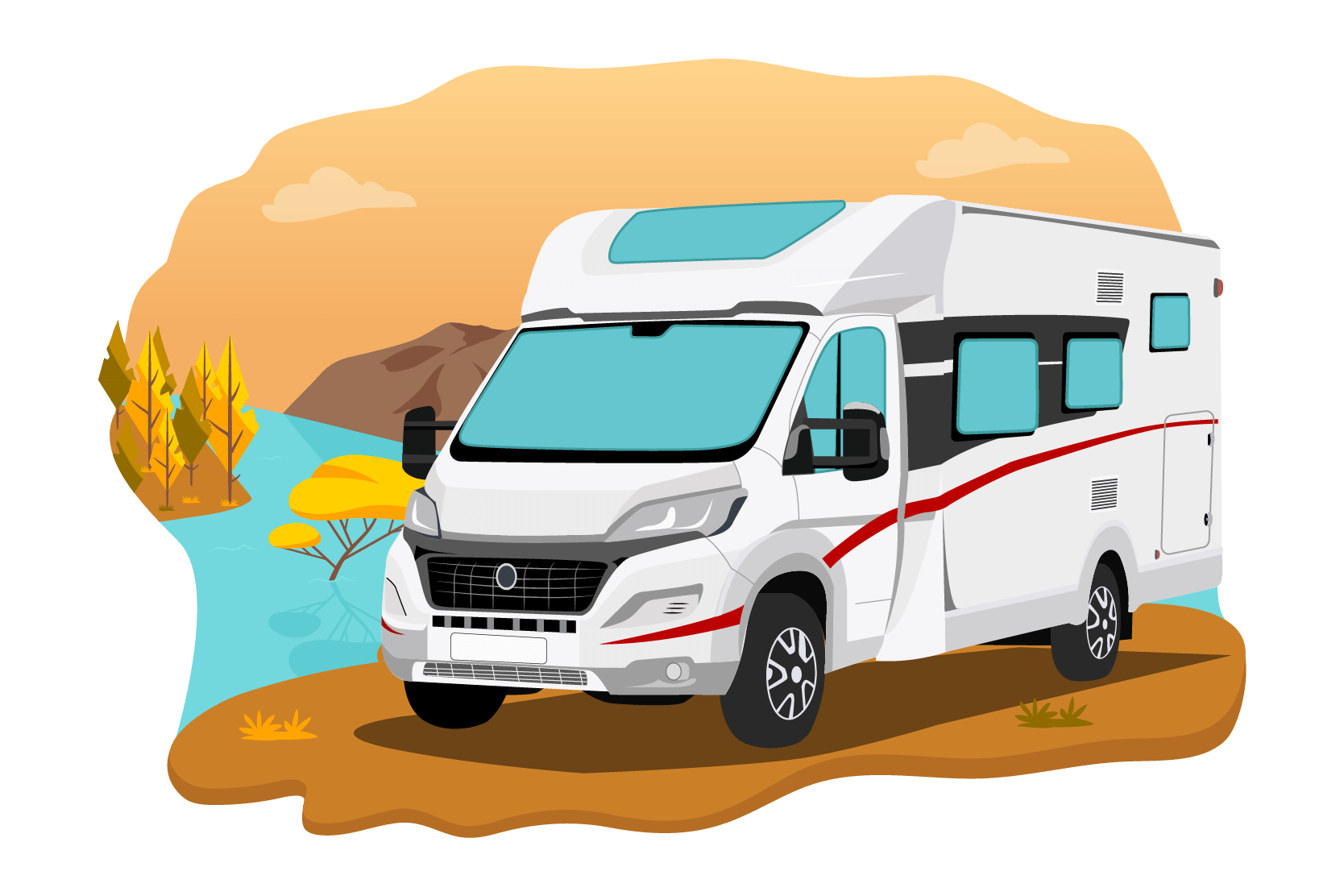 Price per day from:537 NZD
Low Season!

Save -20%
Reserve
Motorhome Cozy
Ready to get lost in the wilderness of NZ and discover everything that the Land of the Long White Cloud has in store for you? Our Motorhome Cozy is perfect for families, friends and even 'double date' adventurers! A fridge, gas stove, shower, toilet and power steering are just the cherry on the cake. Come on! We're waiting for you.
Price per day from:407 NZD
Low Season!

Save -47%
Reserve
Motorhome Holiday
YOLO (You Only Live Once), right?! Our Motorhome Holiday fits 4 travelers in the space for 6, which translates to a luxury house on wheels with tons of living space, a big kitchen, full shower & toilet facilities, AC, and everything you need for an unforgettable road trip around New Zealand!
Price per day from:420 NZD
Low Season!

Save -60%
Reserve
Motorhome Family
Looking for supreme comfort, maximum performance and top-of-the-range accommodation for your RV road trip around New Zealand? You've found it. This motorhome is ideal for big groups traveling to explore the Shire, see the kiwi bird in its natural habitat, go white-water rafting, or anything else you can think of!
Price per day from:553 NZD
Low Season!

Save -30%
Reserve
Motorhome Explorer
Hiring the Motorhome Explorer is like adding 4 wheels to your house and taking it on a road trip around NZ! Bring the whole family with you (even the kids!) and still enjoy a peaceful and luxurious drive arond the country. What is there to think about? Begin your adventure today!
Price per day from:460 NZD
Low Season!

Save -60%
Reserve
Let's go on an adventure!
Unbeatable prices. Premium customer service.
Book now
Why Hire a Campervan with Campervan New Zealand?
Our team has been in the rental industry since 2013 and we only partner with the most reliable and trustworthy local companies to offer you the best camper rental experience possible. If you're searching for a campervan rental in New Zealand, look no further than Campervan New Zealand.
We understand that your budget is important, which is why we strive to keep our prices competitive while never compromising on quality. Our fleet is carefully curated to include only the most popular and sought-after vehicles on the market.
At Campervan New Zealand, we take pride in our exceptional customer service. Our friendly team is available 24/7 to assist you with any questions or concerns you may have, ensuring your journey is stress-free and enjoyable.
Our fleet of campervans is carefully selected to ensure maximum comfort and convenience during your travels. From couples to families, our campervans are perfect for all types of travelers, with features like a kitchenette, bedding, and camping gear included.
So, whether you're planning a solo adventure or a family vacation, our campervans will provide the perfect home on wheels as you explore the breathtaking scenery and unique culture of New Zealand.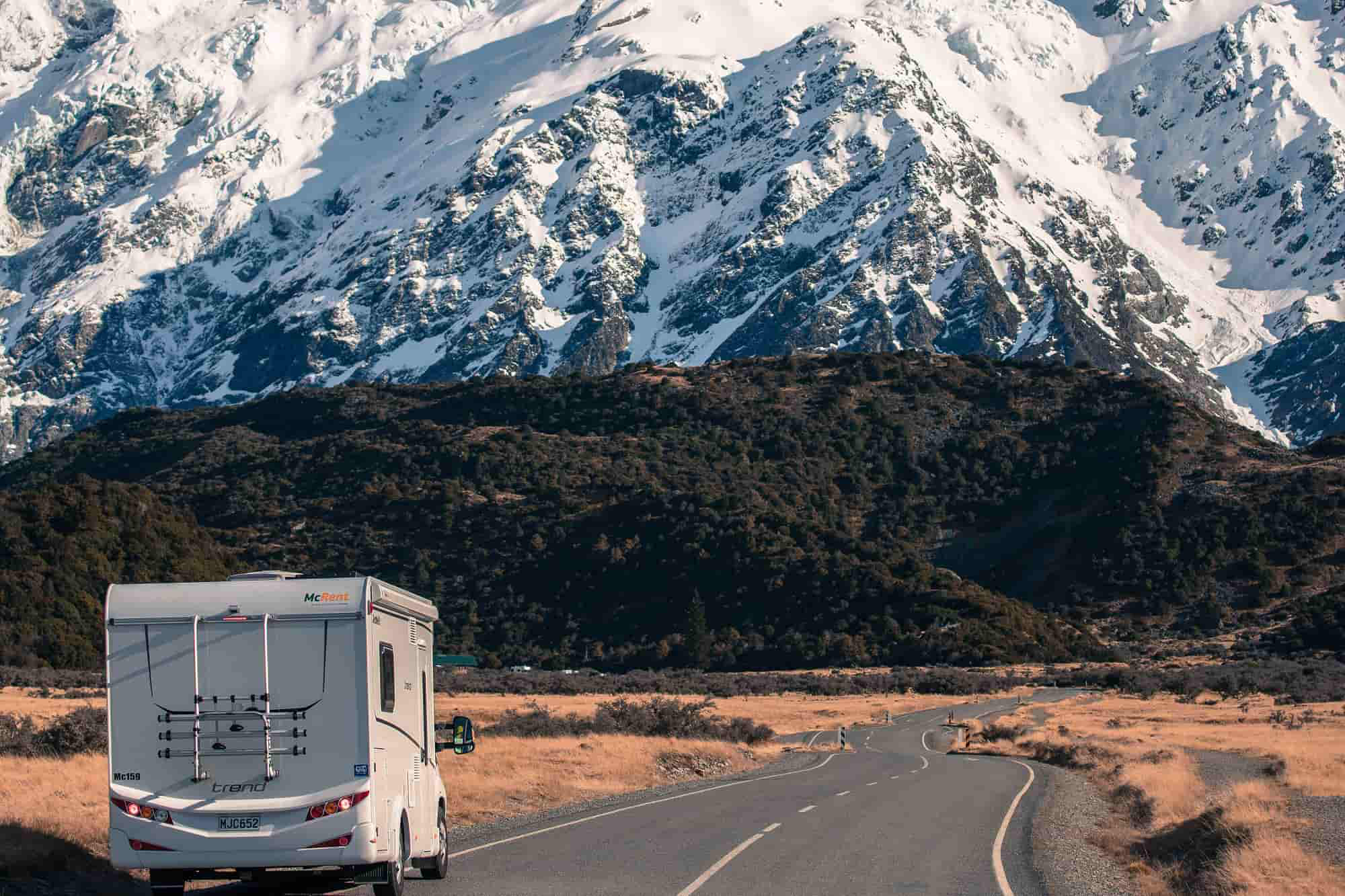 The Freedom of Visiting New Zealand in a Campervan
Embarking on an adventure with a campervan hire in New Zealand offers an unparalleled sense of freedom. The beautiful Kiwi land, or Aotearoa as locals call it, is a campervan traveller's paradise. With landscapes that shift from rugged mountains to serene beaches, from bubbling geothermal springs to peaceful vineyards, a campervan gives you the liberty to follow your wanderlust. Stop, stay, and move at your own pace, and truly experience the wonder that New Zealand has to offer.
Our campervans are fully equipped with everything you need for a comfortable and unforgettable adventure. What are you waiting for? Book your campervan today and get ready for the adventure of a lifetime in beautiful New Zealand! Kia ora mate!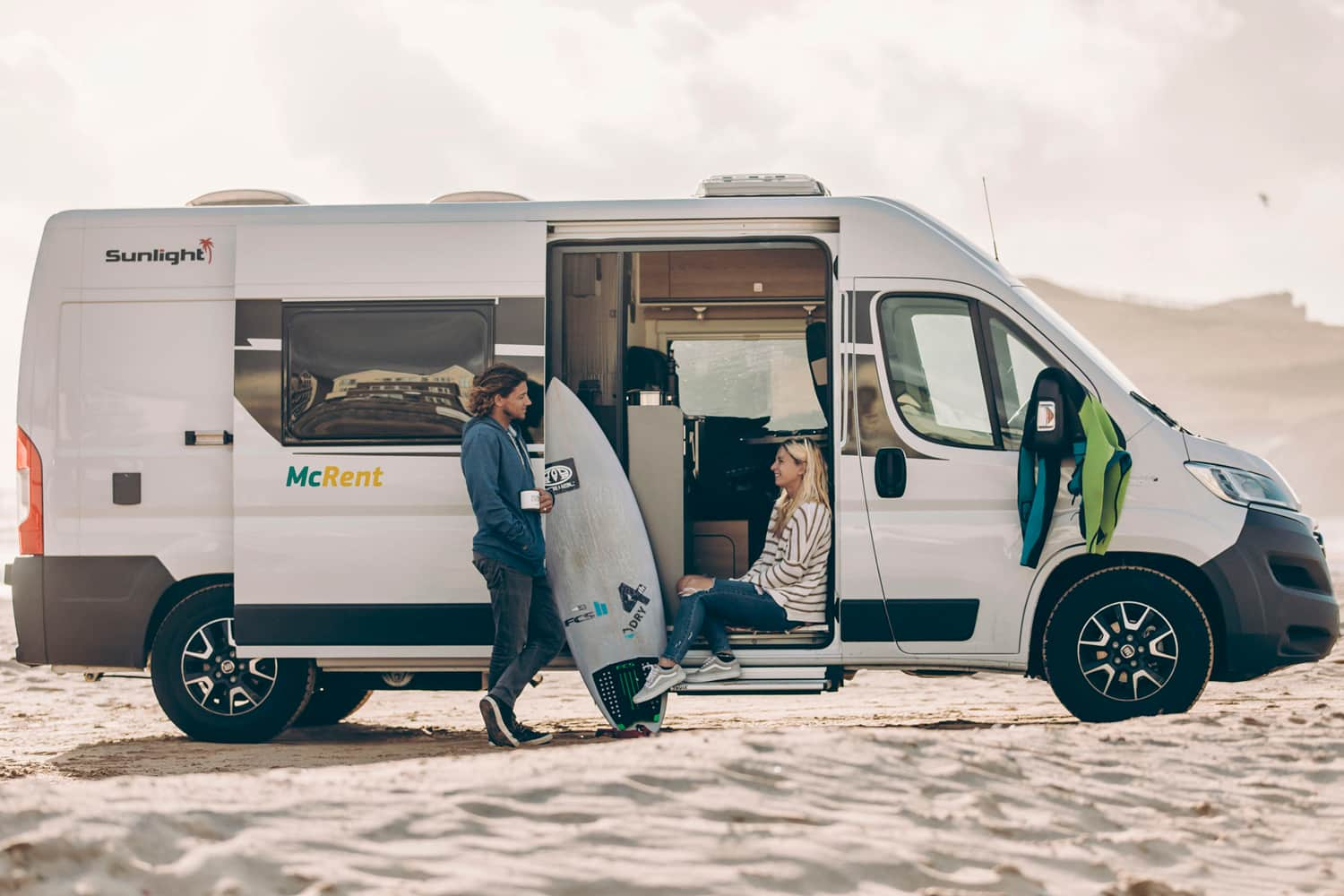 Discover New Zealand's Cities with a Campervan
Travelling in a campervan allows you to experience New Zealand's vibrant cities in a unique way. Auckland, the "City of Sails," is surrounded by stunning coastlines and lush vineyards that your campervan can bring you closer to. Down in Christchurch, the "Garden City," park your campervan and explore the English-style parks and innovative architecture that rose after the 2011 earthquake.
Heading to Wellington, the "Coolest Little Capital," you'll be able to park your campervan by the stunning harbour and explore its thriving arts and food scenes. Over in Queenstown, New Zealand's adventure capital, your campervan will be your haven after adrenaline-filled days of bungee jumping, skiing or wine tasting.
Campervan New Zealand FAQs
Yes, you can! We offer flexible pick-up and drop-off options for your convenience.
Yes, all our campervans come fully equipped with bedding and kitchen equipment to make your journey comfortable.
Yes, as long as it's a full license appropriate for the class of vehicle and in English. International Driving Permits are accepted too. The driver needs to be a minimum of 25 years old with at least two years of driving experience
Yes, the minimum hire period is typically 7 days, but this can vary depending on the season. Please contact us to confirm the minimum hire period before your trip.
Absolutely! We provide 24/7 roadside assistance for peace of mind during your travels.
Regrettably, we do not allow pets in our campervans to ensure the comfort of all our customers.
Yes, you can take your campervan on the Interislander Ferry between Wellington and Picton.
We offer both manual and automatic campervans to suit your driving preference.
Our campervan hire service is available to drivers aged 25 and above.
Yes, each city offers a variety of well-equipped camping grounds where you can park your campervan.
Location & timetable
Booking Office Hours (telephone & email)
| WEEKDAYS | HOURS |
| --- | --- |
| Monday | Open 24 hours |
| Tuesday | Open 24 hours |
| Wednesday | Open 24 hours |
| Thursday | Open 24 hours |
| Friday | Open 24 hours |
| Saturday | Open 24 hours |
| Sunday | Open 24 hours |