Embark on an unforgettable journey as you drive your campervan from Auckland to Wellington, experiencing the diverse landscapes and rich culture of New Zealand along the way. This Auckland to Wellington itinerary offers a unique perspective of the land of the long white cloud.
Introduction to the Auckland to Wellington Drive
Taking a campervan from Auckland to Wellington or vice versa is the epitome of a New Zealand road trip. This journey offers a remarkable blend of vibrant cities, historic towns, beautiful landscapes, and cultural highlights.
The freedom to explore at your own pace makes the Auckland to Wellington drive a favourite amongst travellers. Remember, the adventure lies as much in the journey as in the destinations themselves!
How Far From Auckland to Wellington?
The distance from Auckland to Wellington is approximately 650 kilometres, or 400 miles. When travelling by campervan, you should allow for at least 8 to 10 hours of driving time, considering the speed limitations for such vehicles and the potential for road work or other delays.
However, to truly appreciate the journey and the variety of landscapes and attractions along the way, it's highly recommended to spread this journey over multiple days, turning this into a memorable road trip experience across some of the best sights New Zealand has to offer.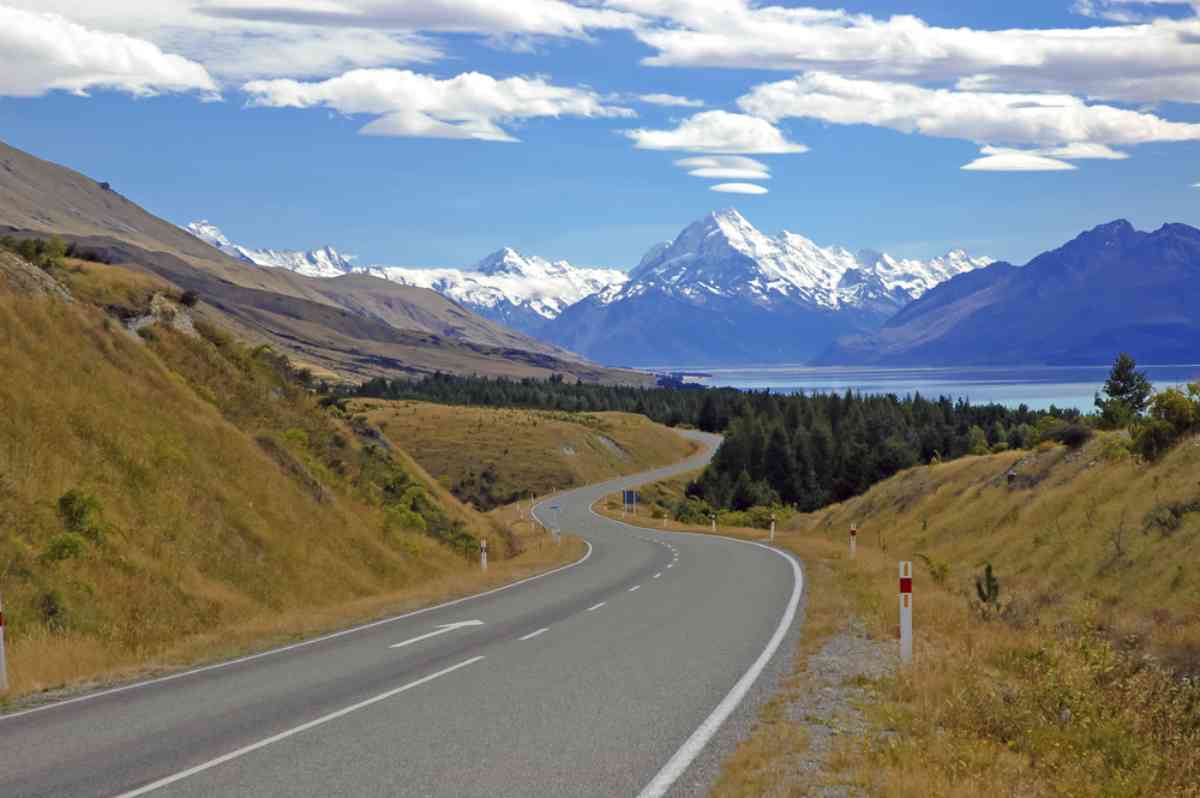 Preparing for Your Road Trip From Auckland to Wellington
When preparing for your Auckland to Wellington road trip in a campervan, keep a few essentials in mind. The weather in New Zealand can be unpredictable, so pack for all conditions. Make sure to have a reliable GPS system and be aware of the local road rules.
Booking your campsites in advance is highly recommended, especially during peak season, to secure the best spots along your route.
Auckland: The City of Sails
Your epic road trip begins in Auckland, New Zealand's largest city. Known as the 'City of Sails', Auckland offers a mix of urban sophistication and multicultural style. Between the iconic Sky Tower, offering panoramic city views, and the lively Viaduct Harbour, Auckland offers something for everyone.
Highlight Attractions in Auckland
Sky Tower
Viaduct Harbour
Auckland War Memorial Museum
Mount Eden
Rangitoto Island
Check our blog post on the top things to do in Auckland for more exciting ideas!
Where to Stay in Auckland
Auckland provides an array of accommodation options, including several well-equipped campervan parks, perfect for the first stop on your journey.
Auckland to Hamilton: The Start of Your Journey
Venture south from Auckland towards Hamilton on State Highway 1 in your campervan, making sure to take a detour to the west coast to visit the black-sand surf beach of Raglan or the mesmerising Waitomo Glowworm Caves.
Points of Interest Along the Way
Raglan – Known for its surf and relaxed atmosphere.
Waitomo Glowworm Caves – Step into an underground world illuminated by glowworms.
Hamilton Gardens: A Must-Visit Spot
Upon reaching Hamilton, a visit to the internationally acclaimed Hamilton Gardens is a must. Experience different civilisations and periods as you wander through beautifully themed gardens.
Hamilton to Rotorua: A Geothermal Wonderland
The drive from Hamilton to Rotorua is a memorable part of your Auckland to Wellington by campervan journey. Rotorua is the heartland of New Zealand's geothermal activity and Maori culture, offering a blend of natural beauty and intriguing history.
Exploring the Geysers and Hot Springs
One of the must-visit places in Rotorua is the Te Puia geothermal park, home to the famous Pohutu Geyser that erupts multiple times a day. You can also soak in the naturally heated waters at Polynesian Spa, which has a range of pools with different mineral compositions.
Maori Culture in Rotorua
Rotorua provides an excellent opportunity to learn about Maori culture. You can visit the Whakarewarewa Village, where Maori traditions are alive and well, or attend a cultural performance at Te Puia or Mitai Maori Village.
Rotorua to Taupo: A Lake-Side Drive
After you've fully explored Rotorua, it's time to head south to Taupo. The journey takes you past vast forests, geothermal features, and eventually brings you to the banks of New Zealand's largest lake.
Visiting the Huka Falls
On the outskirts of Taupo, the thundering Huka Falls is a must-see. This set of waterfalls on the Waikato River is not particularly high, but the volume of water rushing over them is astounding.
Lake Taupo: A Sight to Behold
Lake Taupo is a crown jewel in the heart of the North Island. Enjoy a picnic by the lake, or if you're feeling adventurous, try out some water sports. The lake is also renowned for trout fishing.
Taupo to Napier: A Route Through Wine Country
Your Auckland to Wellington road trip continues with a drive to Napier. Known for its Art Deco architecture, Napier is also the gateway to the Hawke's Bay wine region, where you can savour world-class wines.
Napier's Art Deco Heritage
Napier's city centre is a well-preserved ensemble of Art Deco buildings, built after an earthquake in 1931. Take a stroll through the city and enjoy the unique architecture.
Wineries to Visit in Hawke's Bay
Hawke's Bay is one of New Zealand's premier wine regions. Take the opportunity to visit vineyards such as Elephant Hill or Mission Estate, the country's oldest winery.
We'll take another pause here. In the next section, we will undertake the final stretch of the journey from Napier to Wellington.
Napier to Wellington: The Final Stretch
The last leg of your drive from Auckland to Wellington takes you from Napier to Wellington. This journey offers breathtaking views as you pass through the rolling hills of the Wairarapa region, before reaching the capital city.
Must-See Stops Along the Way
Cape Kidnappers - Just outside Napier, Cape Kidnappers is home to the world's largest mainland gannet colony.
Martinborough - This small town is another of New Zealand's premier wine regions, known for its world-class pinot noir.
Wellington: The Culmination of Your Journey
Wellington, the capital city of New Zealand, marks the end of your road trip. Known for its vibrant arts scene, excellent dining options, and the picturesque waterfront, Wellington is a fitting end to your Auckland to Wellington by campervan adventure.
Highlight Attractions in Wellington
Te Papa Museum - New Zealand's national museum, offering a deep dive into the country's natural history and cultural heritage.
Wellington Cable Car - Offering panoramic views of the city and harbour, it leads up to the Botanic Garden.
Mount Victoria Lookout - For a 360-degree view of Wellington.
Where to Stay in Wellington
Wellington has a range of accommodation options, including several campsites and holiday parks that cater to campervans.
Reflecting on Your Auckland to Wellington Road Trip
Your Auckland to Wellington itinerary has taken you through some of New Zealand's most iconic cities and landscapes, offering a variety of experiences along the way. From the bustling streets of Auckland to the quiet vineyards of Hawke's Bay, and finally the culture-rich city of Wellington, this road trip is an experience to remember.
Whether you're planning a drive from Wellington to Auckland or in the opposite direction, the versatility of exploring with a campervan hire ensures you have the freedom to make this journey your own. Happy travels!